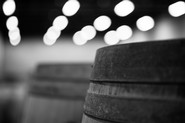 2021 Virtual Blending Event
This year's event will be an at-home blending session on Saturday, April 24th from 5:00-7:00pm, led by Winemaker Sarah O'Herron.

Participants will receive a kit shipped to your doorstep with everything you will need to play with making the perfect blend at home – sample wines, pipettes to help you feel like a real scientist as you craft your blends, and a few little tools to help you get the most out of your wines.

We will meet via zoom and talk briefly about the goals/process of blending at Black Ankle and then it will be time to play. Participants will be encouraged to mix and match their sample wines to create their own personal line up of wines and suggest blends to each other.

Each kit costs $150 and will be enough for one person to really go all out on the mix and match or for two people to share. As always, all proceeds from our Barrel Tasting will go to support some of our favorite charities.

This year's charities are The Baltimore Hunger Project and The Lilabean Foundation.