Our Approach
At Black Ankle Vineyards, our absolute goal is to make the best wines we possibly can. Everything we do in the vineyards, around the farm and in the winery is directed towards achieving that goal.
---
Estate Winery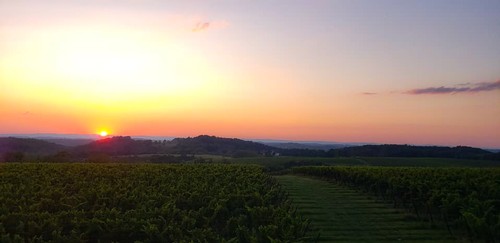 In pursuit of making great wine, we are fully committed to being an estate winery – every grape for every bottle of wine that we produce is grown on our farm and always has been. The quality of a wine is determined first and foremost by the quality of the grapes that go into it, so we take our farming very seriously. (OK, that is just a nice way of saying that we are control freaks – we admit it). Our vineyard crew works tirelessly to make sure every vine has the optimum balance of fruit and leaves, and the best sun and wind exposure possible. Each of our 80,000 vines is hand-tended at least eight times each season as we make small adjustments to crop load, leaf density and fruit position.
Sustainability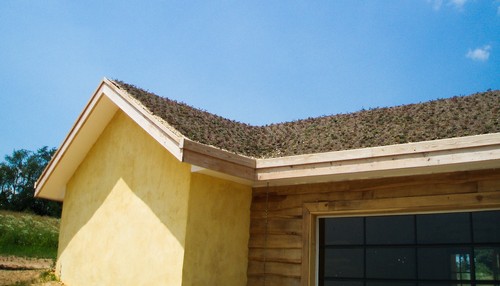 We are big believers in making use of the resources that we have and taking care of those resources so they will continue to be available down the road. To that end, we spend a great deal of time doing what we think of as farming the soil – making sure that the microbial life in the soil has a good mix of air, water and nutrients so it can create a healthy environment for our vines. We also try to farm with as few outside inputs as possible – we use locally made compost to provide fertility, farm without the use of herbicides, and use other pesticides as little as possible to maintain the health of the vines.
Using our Resources
Outside of the vineyard, and around the farm, we also try to make the best use we can of all of the resources we have available. We have built our tasting room and winery building from straw, clay, stone and wood that we grew or found on the farm.
We have solar panels on our winery and tasting room roofs to capture and make use of the sunlight that is so plentiful in our area. And we have built a geo-thermal heating system for our farmhouse to take advantage of the steady temperatures of the earth, just below the surface.
Where ever we can we look for what the farm has to offer and try to figure out how to make the most of it, while maintaining it for the future.