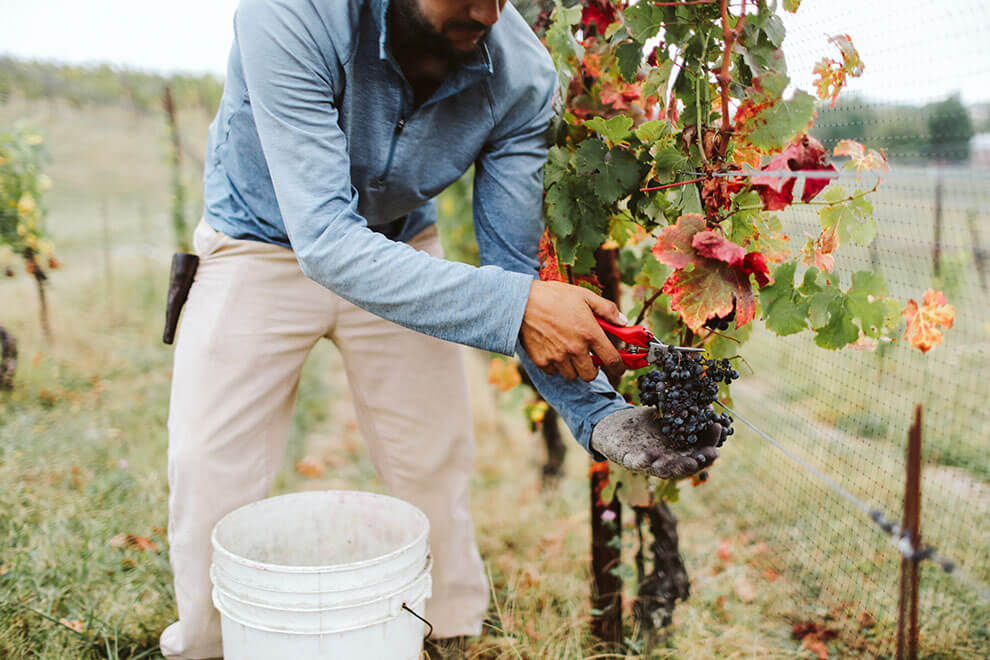 Sustainability: Leaving Black Ankle Vineyards
a better place than we found it
We love our little corner of the world. From the time we bought this 146-acre piece of land we knew we had found a special place; an historic farmhouse nestled in a valley between two beautiful hills with expansive views of the mountains from the top. We also knew that we wanted to change the whole character of the place by planting acres and acres of grapevines and inviting the public in to share the experience of the farm, but we had to find a way to do all of that while making it even better than it was when we found it.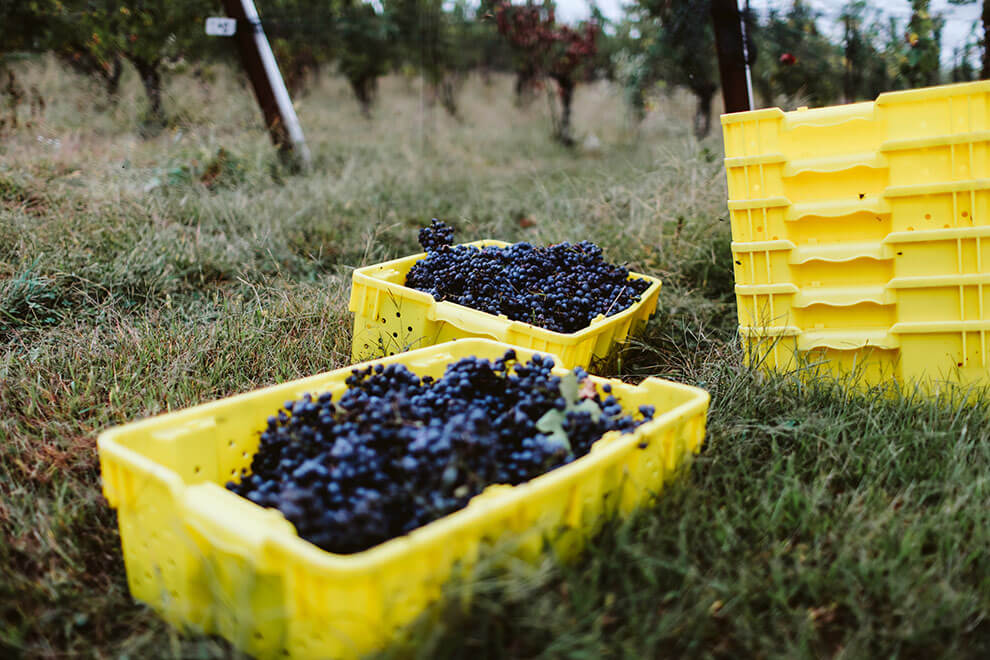 We decided to embrace that challenge with a basic philosophy: use what we have and keep it simple. This little idea (it seemed little at the time, anyway) has had an enormous effect on what BAV has become. Need to frame buildings to store barrels and host customers? Why not use our own trees and not bring in truckloads of boards? Need electricity? Why not generate it onsite from our own sunshine? Need to reduce the heating/cooling load on the buildings? Why not use our home-grown straw for insulation and build window overhangs to block the sun in the summer but not in the winter? Want ripe, healthy grapes? Why not let wind and sun into the fruit zone by pulling leaves so we can minimize the need to spray?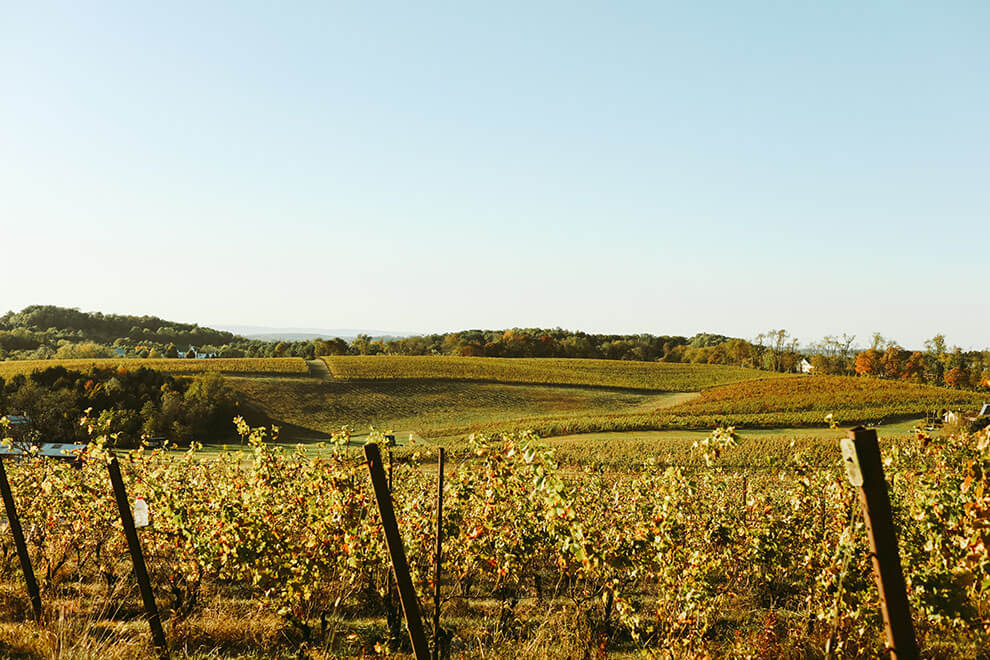 Sometimes we feel a little bit old-fashioned in the way we do things, but choosing simple over complex, local over trucked in, and working with the land instead of against it has gotten us to the place we are today. We have brought many changes to the piece of land we bought in 2002, but we are pretty sure that it is a happier and better place now, especially when that space is filled up with so many of you enjoying it.
It is pretty quiet around here right now, but we know our little place will be filled with joy, energy and people having fun again soon.
Nothing will make us happier.
Cheers, Ed (and Sarah)
---
NEW WINES THIS QUARTER
2018 Chardonnay
Blend: 100% Chardonnay
220 cases produced
$40
From the first whiff to the last swallow, there is plenty to like about this wine: fresh, lovely floral aromas that ease gently into apple, pineapple, citrus and tropical fruit aromas and flavors. A palate that is full flavored and easy drinking with both subtle creaminess and juicy acidity; leading to a lingering lime zest and mineral finish. The oak influence is gentle and imparts nuanced aromas and weight.
2018 Grüner Veltliner
100% Grüner Veltliner
280 cases produced
$34
Depending upon whom you ask, Grüner Veltliner either means "green grape from the village of Veltlin in the Tirol" or "Green Wine of Veltlin." To us, Grüner (as it is lovingly called) means a tasty white that is easy to pair with even the most difficult foods. Our 2018 Grüner Veltliner is mouth-filling, long-finishing, and easy-drinking. Flavors of citrus, mineral, pear, and a fresh herb/floral note meld with a hint of honey and cream to lead into a very long finish featuring that signature BAV minerality and the wine's pepper and citrus notes.
Feldspar IV
Blend: 45% Merlot, 26% Cabernet
Franc, 21% Cabernet Sauvignon
5% Petit Verdot, 3% Malbec
465 cases produced
$56
Every bit as complex as its premium Bordeaux-style blend siblings, our smooth, easy drinking Feldspar IV offers plenty of ripe fruit, but enough zip and tannin to keep you on your toes. Complex aromas and flavors of cherry, plum, dark and red berries, cigar box, vanilla, licorice, cedar, and pepper spice all play well with each other and lead to a long, warm cherry, plum, and pepper finish.
---
Wine Club Account Managers
Every member in our club is assigned an individual account manager to help them with anything they may need (Black Ankle Related =). If you do not know who your account manager is email us at info@blackankle.com and we will connect you. This is your club, and we want to make sure it feels that way!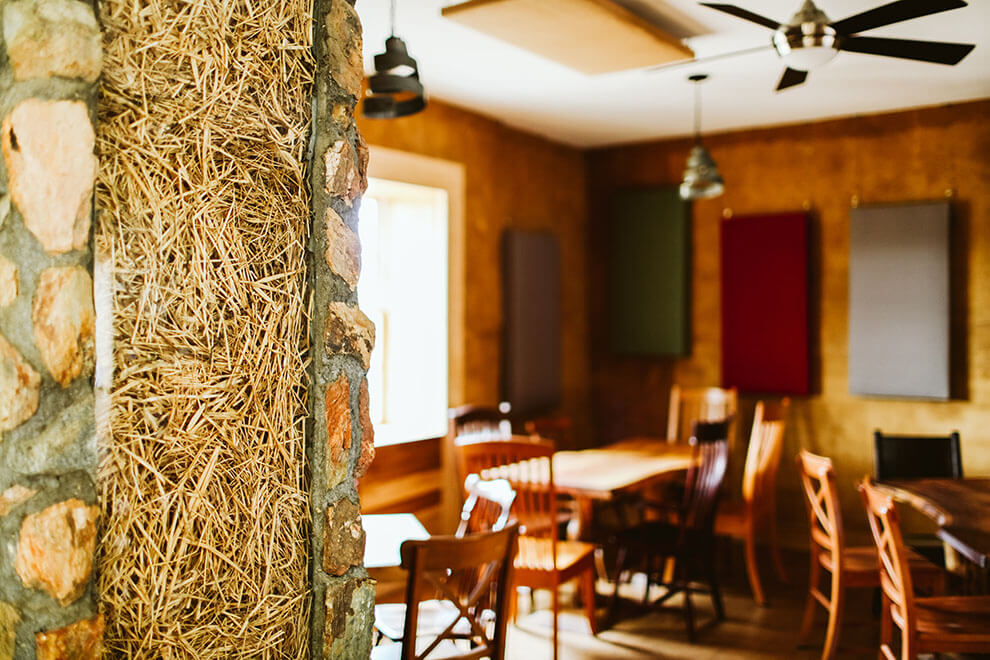 Curbside Pickup / To Go Orders
If you do not feel ready to visit our seating area just yet, we hope you will still visit curbside style to grab some wine to enjoy at home! We have curbside pickup everyday during our open business hours listed above. When you arrive, pull into the paved parking spots at the front of the tasting room and simply text 301-829-3338.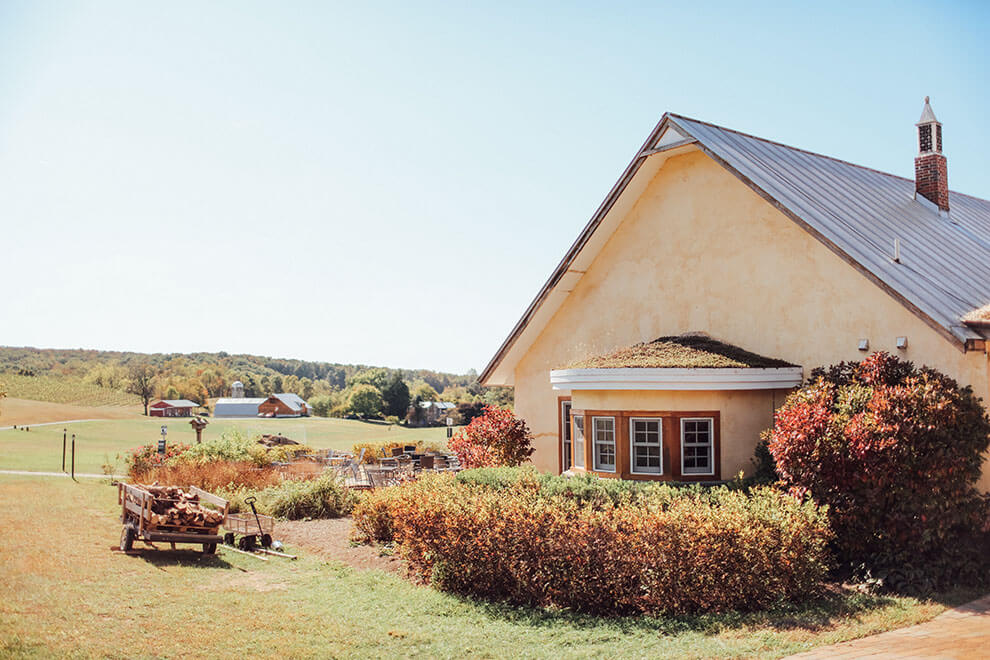 ---
virtual happy hour with ed & sarah!
Join us on Facebook Live for a happy
hour and wine discussion with Ed and Sarah! Need help
figuring it out? Email Zoe@blackankle.com.
New dates to come!