Our People

Ed Boyce & Sarah O'Herron Proprietors
Black Ankle Vineyards is the culmination of a long-time dream of founders Ed Boyce and Sarah O'Herron (that's us). We believe that the central Maryland Piedmont, sitting at the foothills of the Appalachian Mountains, has the right mix of rolling hills, rocky, low-fertility soils, regular breezes, sunshine and rain to be the home of some truly delicious wines -- wines that express the land in which they are grown, enhance the food they accompany, and most important of all are a joy to drink.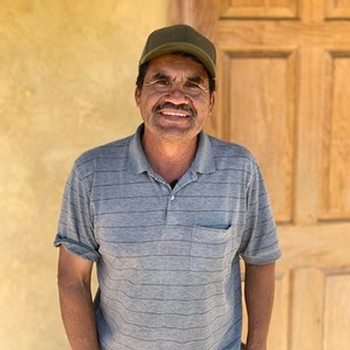 Evencio Torres Martinez Vineyard Manager
Evencio started with Black Ankle in 2003, coming from a long career of farming in California and Oregon. While in California he worked primarily at a private vineyard and ranch in Sonoma and then at Chateau St. Jean. He has been an integral part of Black Ankle's production and expansion. Originally from El Penon Mexico, Evencio migrated to the United States in 1979. He lives in Black Ankle's historic farmhouse with his wife Gregoria and two children. He and his wife also own Lily's Mexican Market in Westminster Maryland.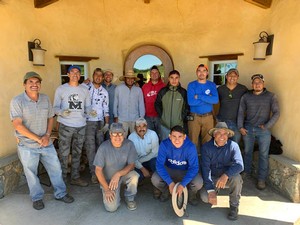 Our Vineyard Crew
Evencio Torres Martinez, Juan Torres Carrasco, Luis Alberto Osorno Perez, Fabian Torres Carrasco,Jose Javier Osorno Salazar, Luis Alberto Osorno Salazar, Cesar Horacio Gomez Cabrera Lucio David Portillo Luna, Miguel Angel Bonilla Garcia, Miguel Angel Olvera Diaz, Mario Ramirez Escamilla, Heraclio Tellez Carrasco, Francisco Fabian Arriaga Gonzalez, Calletano Hernandez Calderon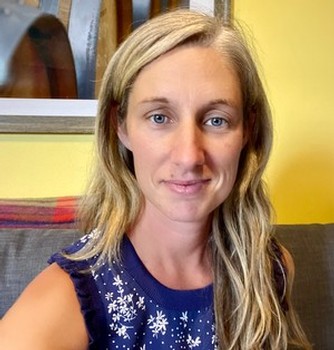 Melissa Schulte General Manager
melissa@blackankle.com
Before joining Black Ankle in 2009, Melissa's career spanned from supporting entrepreneurs in their pursuits for funding to legislative research for a U. S. senator. She has a B. A. and an M.A. in Political Science from the California State University system, and an M.B.A. from Mount Saint Mary's. Melissa has had the opportunity to help Black Ankle grow from its' beginnings to what it is today, and is looking forward to being part of what it becomes in the future. Mel (as most people call her) lives in Taylorsville with her husband and two children, lots of goats, ponies, and chickens.

Where would you be if you were not at Black Ankle?
"I would be outside with my family. My husband says I'm solar powered."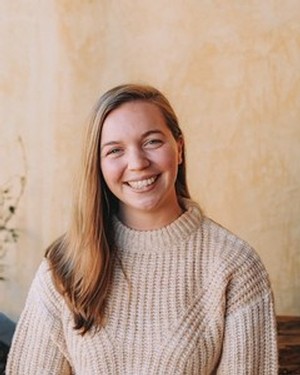 Zoe Lucas DTC Manager
zoe@blackankle.com
Zoe is a Maryland native, growing up in Urbana and now resides in Westminster with her husband, Chris, and their rambunctious pup, Bixley. Zoe graduated from St. Mary's College of Maryland with a degree in Psychology and a Minor in Education. Before joining Black Ankle's team in 2019, Zoe worked as a Special Ed Para-educator in Montgomery County and has spent countless hours on the pool deck coaching swimmers aged 5 to 18. When not at Black Ankle, Zoe is probably spending time with her family playing loud, fast paced games like "Catchphrase" or "Reverse Charades".

Where would you be if you were not at Black Ankle?
"I would be either on the pool deck or on top of a mountain (but always in the shade!), or playing Catchphrase with my family!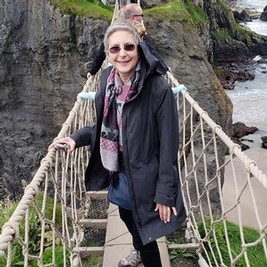 Karen Cool Education and Communication Manager
karen@blackankle.com
Karen joined the Black Ankle Vineyards team in 2011, turning her passion for wine into a second career. She is WSET level 2 certified and is a Certified Specialist of Wine. Although Karen moved to Arizona, she still works for Black Ankle behind the scenes answering emails, managing wine club accounts, and writing tasting notes for upcoming Black Ankle releases. Karen will always spend some time working in the tasting room when she visits. She enjoys traveling, reading, and trying wines from all over the world.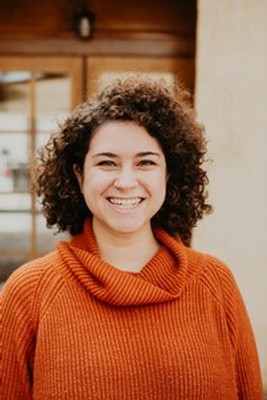 Christine Cruz Hospitality Manager
christine@blackankle.com
Christine was born and raised in Elkridge, MD. After pursuing a history and political science degree at the University of Maryland, Baltimore County, Christine found an affinity for the fast-paced, creative hospitality industry. She joined the Black Ankle team in August of 2020 which brought two of her passions together: working with wine and people. When Christine is not at the vineyard, she's usually exploring other local wine or traveling!

Emma Pope, Communications Manager
emma@blackankle.com
Emma was born in Baltimore but lived in Santa Barbara, California and Miami, Florida before landing back in Maryland. She holds a degree in Environmental Science and Policy and worked in consulting before stumbling on our little corner of the world in 2020. Now her passion lies in BAV's sustainability initiatives. When she's not at the farm, you can find her spending time with her partner Oneall, usually playing pool, or with her family learning the fine art of smoking briskets.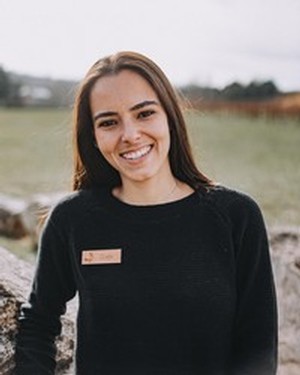 Gabi Lodge, Culinary Manager & Administrative Assistant
gabi@blackankle.com
Gabi is originally from Brazil and was raised in Resende, a small city, on a valley, in Rio State. She was born on a farm and her family owned a restaurant for over 4 decades, which is the reason for her passion for nature, and the hospitality/food industry. After completing her Culinary Degree and specializing in Restaurant Management, she worked for several years as a cook for Marriott Hotel and then as the staff manager for a catering company in Rio de Janeiro. Gabi moved to Maryland in 2015 to learn English and be an Aupair (nanny) while validating her Hospitality Degree. In the summer of 2021 she found Black Ankle to restart her career. Gabi could not be happier now being part of the Black Ankle Family where she has fallen in love with the farm's sustainability, wine industry, and pairing food with wine.
Where would you be if you were not at Black Ankle?
Outside of work, you will probably find me cooking and spending time with my family – Logan (husband), Julian (stepson), Buddha (step-dog), and loved ones.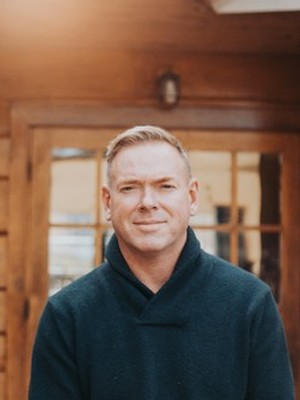 Dennis Smith Tasting Room Associate & Wholesale Accounts Coordinator
dennis@blackankle.com
Dennis has 4 loves in his life, his wife of 22 years Cindy, his two Brittany Spaniels, Chase and Seeley, travel, and wine.
"It's been a blast working, if you want to call it work, at BAV for the past 12 years! I enjoy talking about anything wine and travel related. When I'm not working at BAV you can find me at a wine country somewhere throughout the US or 4 wheeling the beaches in the Outer Banks."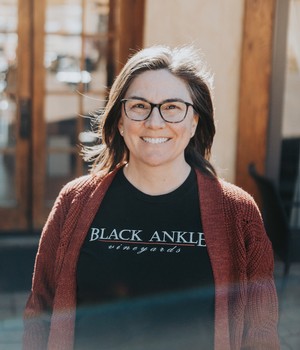 Jennifer MacFarlane Special Events and Weddings Coordinator
jennifer@blackankle.com
Jen has been with BAV since 2016. She has a degree in Management and has previously worked for a steamship line and as a high school teacher. She has 2 daughters who keep her very busy running here and there with all their activities. In her spare time, Jen enjoys wine tasting with her husband, cooking, baking, reading and spending time in the sun.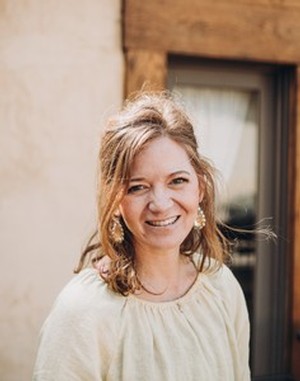 Kelly Choy Wholesale Accounts Coordinator
kelly@blackankle.com
Kelly has been part of the wine industry since 2013. Before pursuing her passions of vino and skincare, Kelly worked for Marriott International and AOL, specializing in account management. She lives in Eldersburg (her hometown) with her husband and three energetic kiddos who love to eat almost as much as she does. Kelly went to Salisbury University and lived in San Francisco for three years. She loves seeing regulars in the tasting room, introducing new customers to her "happy place" and being part of the Black Ankle family.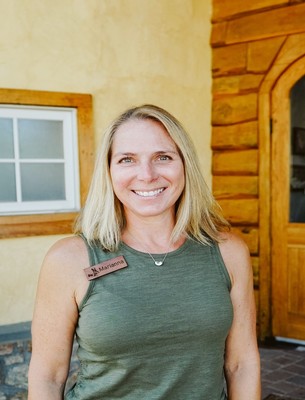 Marianna Osterman Wine Club Contact
marianna@blackankle.com
Marianna was born and raised in Maryland and has worked at Black Ankle Vineyards since June, 2019. She holds a Master's Degree in Counseling Psychology from Towson University. She has worked in several different careers: Crisis Therapist, owner of a fitness center, Para Educator for MCPS, before realizing her love for the customer service industry and Black Ankle Vineyards. On her first visit to BAV, she thoroughly enjoyed hearing about the history and sustainability of the Vineyard while tasting the amazing wines Black Ankle has to offer. She inquired about a job that day and has been trying to greet guests with the same amazing customer service she enjoyed on that first day. She loves talking to everyone about our history, wine making process and Black Ankle's sustainable practices.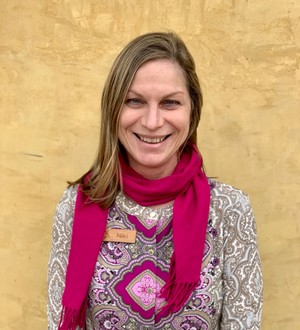 Niki Koehler Wine Club Contact
niki@blackankle.com
Niki holds a bachelor's degree in Psychology from Towson University, and has worked in the wine industry since 2007. As a Black Ankle Wine Club Account Manager, Niki loves seeing members in the tasting room, sharing the Black Ankle experience with new guests, and being part of the Black Ankle family. She adores long walks with her husband and two dogs, spending time with her four adult children and grandsons, and playing in her gardens.
Where would you be if you were not at Black Ankle?
"You will find me curled up with a cup of tea, a good book and my pooches at my feet."

Nyki Kertiss Wine Club Contact
nyki@blackankle.com
"I started with Black Ankle Vineyards in 2012 & have continued to grow my knowledge & appreciation of the wine industry since. I am a native Marylander, although I grew up with roots from the Brittany region of France, which probably explains my love of being near the water...and wine, of course!"