Black Ankle Wine Drinkability Chart
Want to know about the drinkability of some of your Black Ankle Vintages? Click the buttons below to access the charts. One chart is color coded, and the other is the same chart but coded with symbols instead.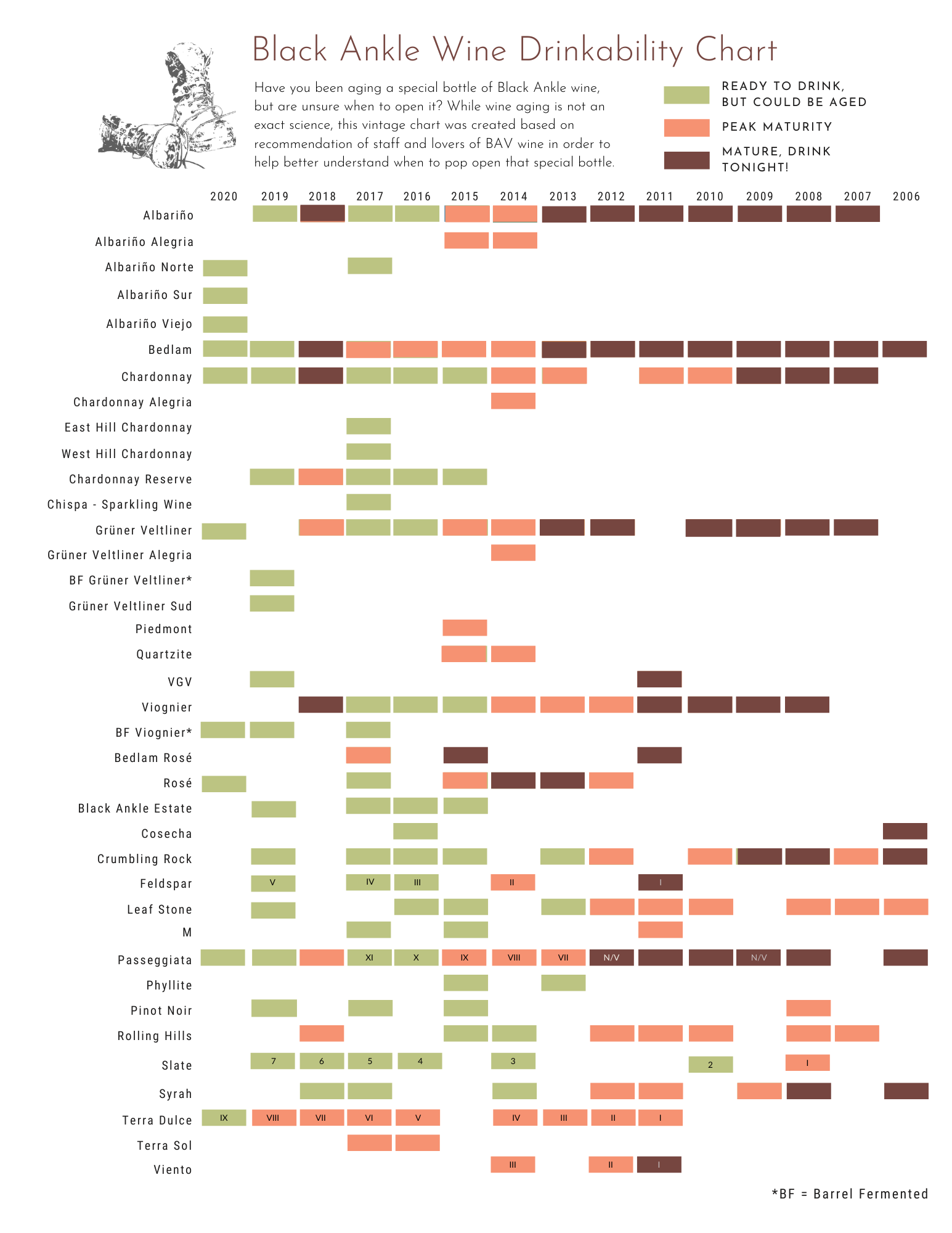 ---
And here is our Vintage Chart with Symbols!