Our Events
We are currently closed and will update this page when we reopen.
---
| Sun | Mon | Tue | Wed | Thu | Fri | Sat |
| --- | --- | --- | --- | --- | --- | --- |
| 29 | 30 | 31 | 1 | 2 | 3 | 4 |
| 5 | 6 | 7 | 8 | 9 | 10 | 11 |
| 12 | 13 | 14 | 15 | 16 | 17 | 18 |
| 19 | 20 | 21 | 22 | 23 | 24 | 25 |
| 26 | 27 | 28 | 29 | 30 | 1 | 2 |
FIRESIDE FRIDAYS!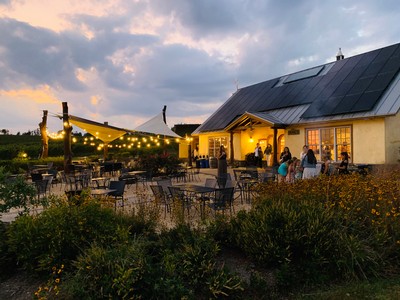 Friday evenings at Black Ankle have always been about spending time with family and friends relaxing around a fire with your favorite glass of wine. We want to invite you to join us every Friday night at 6:00 pm for live entertainment, rain or shine. In the winter months, music will be located inside our cozy tasting room. As the days and nights warm up, outside fire pits will be lit and music will be on our front patio. Every Friday this year, we will also have a food truck on site! Check out the calendar above for who is playing and the food truck that will be serving.
You are welcome to bring a picnic, extra chairs, and your friends and family. It tends to get pretty busy around 6pm, and seating is first come first served, so arrive as early as possible or throw a picnic blanket in your car. You are welcome to order by the glass, bottle, or do a tasting at one of our tasting bars. We look forward to seeing you!
MEMBERS SECOND SATURDAY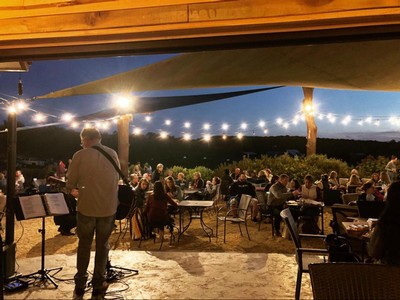 We invite members to join us every second Saturday from January through December, 6:00 pm to 8:30 pm, for an evening of music and wine. Please feel free to bring your friends along, we would love to meet them!
SPRING WINE DINNER *CANCELED*
Black Ankle Vineyards Spring Wine Dinner
2016 Black Ankle Estate will be making its debut!
March 28th, 7:00 pm
$175 per person
(ticket price includes tax and gratuity)
The 2016 Black Ankle Estate is a wine made in the tradition of our Crumbling Rock and Rolling Hills, but with more pronounced depth, concentration, intensity and age-ability. It is a wine we think represents the best of what Black Ankle can produce, created from vines that have finally come of age.

We could not be happier to share it with you at our first club member wine dinner of 2020. The menu for this dinner has been expertly crafted by chef ML from Canápes located in Downtown Frederick, and each dish has been thoughtfully prepared to enhance your dinner experience, showcasing how Black Ankle wines were intended to be enjoyed - at a dinner table with friends or family (and of course delicious food).
We are happy to sit you at a community table or at a space just for you, as you prefer.
When making your reservation, please say "sit us with anyone" or "we'd like a table to ourselves" and we will take care of the rest!

Please email Karen@blackankle.com for your ticket, and let her know about any
dietary restrictions you may have.