Our Events
---
| Sun | Mon | Tue | Wed | Thu | Fri | Sat |
| --- | --- | --- | --- | --- | --- | --- |
| 29 | 30 | 31 | 1 | 2 | 3 | 4 |
| 5 | 6 | 7 | 8 | 9 | 10 | 11 |
| 12 | 13 | 14 | 15 | 16 | 17 | 18 |
| 19 | 20 | 21 | 22 | 23 | 24 | 25 |
| 26 | 27 | 28 | 29 | 30 | 31 | 1 |
FIRESIDE FRIDAYS!
Friday evenings at Black Ankle have always been about spending time with family and friends relaxing around a fire with your favorite glass of wine. We want to invite you to join us every Friday night at 6:00 pm for live entertainment, rain or shine. In the winter months, music will be located inside our cozy tasting room. As the days and nights warm up, outside fire pits will be lit and music will be on our front patio. Every Friday this year, we will also have a food truck on site! Check out the calendar above for who is playing and the food truck that will be serving.
You are welcome to bring a picnic, extra chairs, and your friends and family. It tends to get pretty busy around 6pm, and seating is first come first served, so arrive as early as possible or throw a picnic blanket in your car. You are welcome to order by the glass, bottle, or do a tasting at one of our tasting bars. We look forward to seeing you!
MEMBERS SECOND SATURDAY
We invite members to join us every second Saturday from January through December, 6:00 pm to 8:30 pm, for an evening of music and wine. Please feel free to bring your friends along, we would love to meet them!
RIEDEL COMPARATIVE WINE TASTING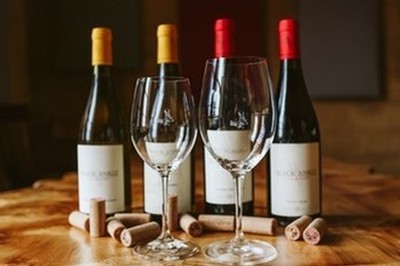 Saturday, February 22nd @ 2:00
We invite you to delve into the history of Riedel glass, learning the impact that the shape and size of a wine-glass have on the wine sensory experience. We will sip and swirl our 2017 Albariño, 2017 Reserve Chardonnay, 2016 Crumbling Rock, and will even get a sneak preview of our 2017 Pinot Noir.

With your ticket you will receive a set of four wine-specific Riedel glasses to take home with you, and will be offered the opportunity to taste and purchase our 2017 Pinot Noir before it is officially released (109 cases produced). Join us as we discover why glassware matters!

If you would like to give this experience as a holiday gift, let us know and we can create a beautiful gift certificate perfect for giving!

Because of the small and intimate nature of this event, seats are limited to 40. Tickets are $125 per person. Please email Karen@blackankle.com to purchase yours!
VALENTINES DAY WEEKEND DESSERT PAIRING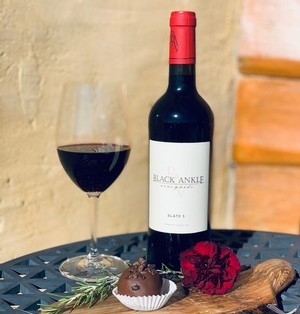 Thursday, February 13th through Sunday, February 16th
Looking for something to do Valentines Day weekend? We are thrilled to be partnering up with our friends over at Kupcakes and Co. for the perfect treats to compliment some of our favorite winter wines. This Valentines flight will feature a 2oz pour of 3 wines and a treat that pairs perfectly, check out the pairings we've chosen!
2018 Grüner Veltliner and a key lime cupcake
2018 Rolling Hills and a raspberry frosted brownie
Slate 5 paired and a mocha truffle

Flights will be offered Thursday February 13th through Sunday February 16th at the times listed below. To keep this event intimate, tickets for each time slot are limited. Please email Karen@blackankle.com to reserve your table. Tickets are $35 a person.
Thursday @ 6:00 and 6:30
Friday @ 1:00 or 1:30 and 6:00 or 6:30
Saturday @ 1:00 or 1:30 and 6:00 or 6:30
Sunday @ 2:00 or 2:30

Want to surprise someone with this event? Let us know and we will mail you a beautiful gift card!
MEMBER BARREL TASTING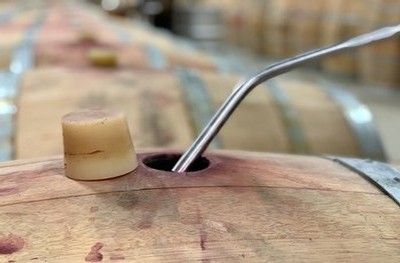 Sunday, March 15, 2020
Join wine - maker, Sarah O'Herron, at our annual Member Barrel Tasting!

You will have the opportunity to tour our grounds, discuss the winemaking process, and delve into what makes a Black Ankle wine so special. You may also get to sneak peak some wines that will be bottled soon!

This year, the proceeds from this event will be donated to A Wider Circle and Madison House Autism Foundation.

Join us at 12:00 or 3:00 on March 15th.
Tickets are $70 a person and limited to 20 members per session.

Email Karen@blackankle.com for your ticket.
SAVE THE DATE
We love our wine dinners because Black Ankle's wines will be enjoyed as they are intended to be, perfectly paired with food!
Our first wine dinner of 2020 will be Saturday, March 28th at 6:30.
The menu for this dinner is still in the works, so look out for our next email that will include all those yummy detail.
Don't want to miss this dinner? Email Karen@blackankle.com!