Black Ankle News & Updates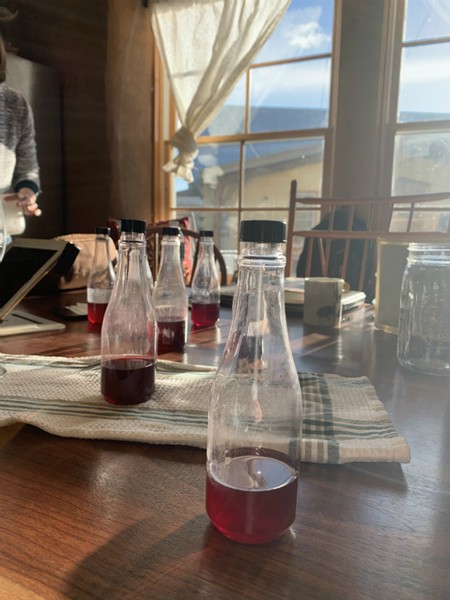 We are delighted to announce the official release of the 2018 Rolling Hills and 2018 Passeggiata. Of all the wines we have made so far in this Black Ankle adventure, these are the wines of which we are the proudest. Not because they are the tops in terms of richness, depth or concentration (the last few Estates or Crumbling Rocks will knock them out of the water), but they were the biggest test of our abilities, creativity and energy as winemakers. Despite the curveball that was the 2018 growing season, we think they are really delicious.
We are always considered a fairly wet wine region, with an average rainfall of 40 inches per year, but in 2018 we had over twice that amount - more than 80 inches of rain fell, much of it concentrated during the growing season. All that rain meant that the grapes struggled to get ripe and build the concentration that we strive for in our wines.
To add to the challenge, once the grapes were finally ready to pick, they were thin-skinned and very fragile. It took very careful handling, including lots of bleeding (pulling off some juice very early to concentrate what is left), radical sorting (we ended up with less than 40% of our normal red wine production), cooler fermentations, and special treatment in the winery to get the wines into shape.
We also took advantage of one of our favorite tools - blending. We spent hours mixing and matching the various lots we had and took advantage of the fact that we are able to add up to 15% of wine from another vintage, using some of our stash of 2017's to add richness and depth to the final wines.
Finally, we took the best lots, which in a normal year would have gone to Estate, Crumbling Rock, Slate, Feldspar, etc., and put them into the Rolling Hills and Passeggiata.
The resulting wines feel like a miracle to us after what nature threw our way! Each time we sit back with a glass of one of these wines, we are proud of the fact that we were able to produce something worthy of our label - and grateful that so far, 2019 is making life much easier on us.