Black Ankle News & Updates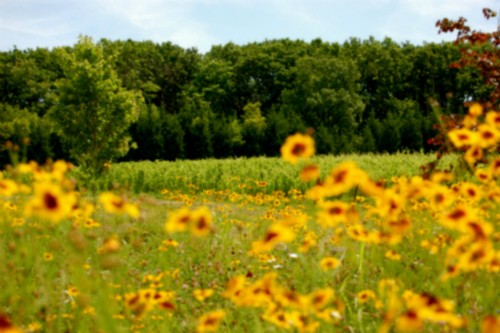 Dear Wine Club Members,
All the way back in 1994 when I was just beginning my love affair with wine, I read about a winemaker from Burgundy by the name of Lalou Bize Leroy. She had been co-manager of the famed Domaine de la Romanée-Conti, makers of some of the finest and most expensive wines in the world, but left to make her own wines at Domaine Leroy. After reading about her methods and wine philosophy, which favored elegance and a sense of place, I was determined to try some of her wines. The only problem was that even then, her best wines sold for many hundreds of dollars a bottle and were extremely hard to find. I finally tracked down a store in Chicago (not easy in the pre-internet age) which had the Domaine Leroy 1992 Volnay Santenots for $60/bottle, one case minimum – an awful lot of money for those days, but I took a flyer and ordered one since it was by far the cheapest wine I had found from her estates.
Red Burgundy is made from the Pinot Noir grape, which is notoriously finicky and difficult to work with. It is the canary in the coal mine for everything that can go wrong in the vineyard and in the cellar: when it rains too much you get rotten or weak wine; if the weather at flowering is less than ideal, 2/3 of the crop will disappear; and if your cellar practices aren't perfect, the wine can easily turn to vinegar. 1992 turned out to be one of "those years". Jancis Robinson said of the 1992 Burgundies, "Rain at the wrong time again. Soft, tender wines to drink young". Decanter was even more to the point: "A large vintage of relatively light if not unpleasant wines. Drink soon." Oops. "Not unpleasant" is the kiss of death for a wine, no? But I had already bought them, so after waiting a few months for the wine to settle down I opened one. It was love at first sip – one of the finest wines I have ever had. Despite the fact that it came from a very good but not world-famous vineyard and that 1992 was considered a very poor vintage in Burgundy, this wine was phenomenal. It got me wondering why the conventional wisdom about wine growing could be so wrong sometimes.
Fast forward to 2017, 16 years after that wonder eventually turned into our experiment in bucking the conventional wisdom - Black Ankle Vineyards. We get very caught up in the day to day work of growing and making wine, and sometimes don't take the time to sit back and remember what got us here in the first place. A few weeks ago, Sarah and I opened one of our two remaining bottles of that 1992 Leroy Volnay Santenots. 25 years old, and it still had beautiful fruit and great mouthfeel. Drink soon? Drink young? I don't think so. Drinking that wine once again inspired us to re-examine everything we do and see if we can bring our wines up to another level. It is one more reason I love wine – I've never been inspired by a glass of milk.
Below are some of the newest releases from Black Ankle:
2015 Chardonnay: This 100 percent Chardonnay is complex and aromatic, demonstrating floral, tropical fruit and citrus aromas and flavors, with toasty and honeyed notes rounding out the finish. It is mouth-filling and lush with a long minerally finish. This wine is barrel-fermented, leaving you with a light and clean oak flavor profile. We produced just over 300 cases.
2015 Bedlam: Our Bedlam white blend has become well-known throughout our customer base as the "red wine drinker's white wine". This year's blend is a blend of four white wines, at 40% Viognier, 33% Albariño, 19% Chardonnay, and 8% Grüner Veltliner and were co-fermented in tank during our 2015 harvest season. On the nose the Bedlam shows beautiful floral and sweet citrus notes with a hint of ripe apricot and lemongrass. On the palate it is honeyed and lush, with a beautiful and lively mouthfeel. Tropical flavors lead to a long, warm spicy finish. We made 350 cases of this vintage.
2015 Phyllite: Our newest rendition of Phyllite is one of the best we have produced. This 100% Syrah boasts aromas of dark fruit, violet, leather and tobacco supported by flavors of earthy plum, cherry and vanilla spice. It has refined tannins and an old world elegant mouth feel. The 2015 growing season overall was almost perfect, creating complex wines with elegant smoothness and wholeness on the palate – and the Phyllite will not disappoint! We made just under 350 cases of this premium wine.
Thank you and we hope you enjoy them!
Ed (and Sarah)