Riedel Comparative Wine Tasting - RESCHEDULED
RIEDEL COMPARATIVE WINE TASTING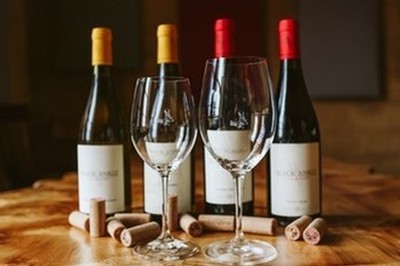 Saturday, February 22nd @ 2:00
We invite you to delve into the history of Riedel glass, learning the impact that the shape and size of a wine-glass have on the wine sensory experience. We will sip and swirl our 2017 Albariño, 2017 Reserve Chardonnay, 2016 Crumbling Rock, and will even get a sneak preview of our 2017 Pinot Noir.

With your ticket you will receive a set of four wine-specific Riedel glasses to take home with you, and will be offered the opportunity to taste and purchase our 2017 Pinot Noir before it is officially released (109 cases produced). Join us as we discover why glassware matters!

If you would like to give this experience as a holiday gift, let us know and we can create a beautiful gift certificate perfect for giving!

Because of the small and intimate nature of this event, seats are limited to 40. Tickets are $125 per person. Please email Karen@blackankle.com to purchase yours!