Terra Dulce IX
---
The Terra Dulce IX is a smooth, easy drinking sweet wine that would be perfect either before or after dinner. The sugar and alcohol are so nicely balanced that neither prevail over the other. There is no cloying feel on the palate. Rather the wine has a rich, juicy feel to it. Terra Dulce IX shows oxidized aromas similar to a Sherry. Aromas and flavors of raisins, dates, fig, almond, toffee, tobacco and cocoa arise then segue into a long, lingering warm finish.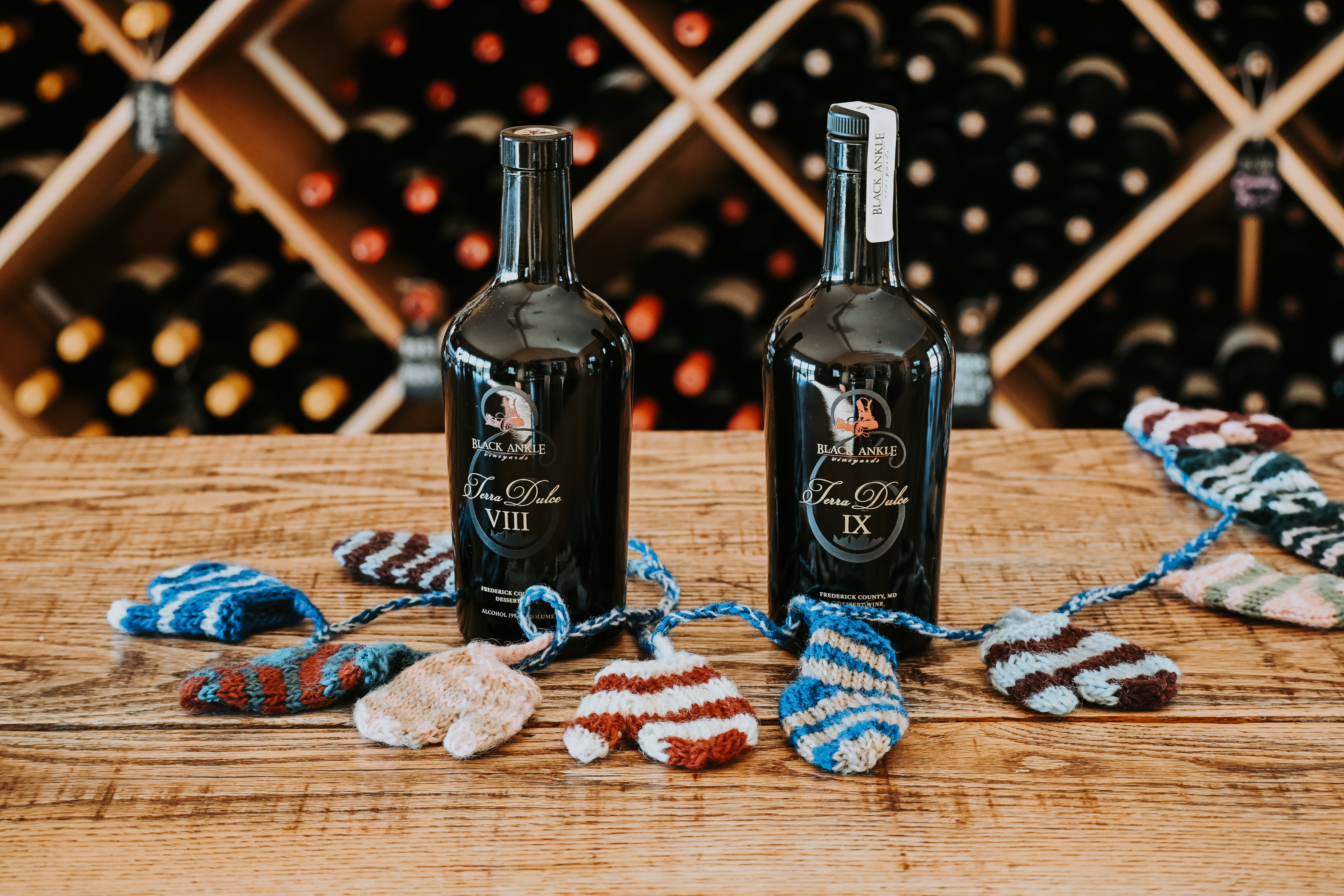 All about Terra Dulce:
While we call it a Port-Style wine, our Terra Dulce actually has more in common with wines made in the desert climates of the Middle East, where wines are kept in large partially-filled outdoor tanks and temperatures vary as much as 70 degrees between night and day. We don't quite get those swings here, but the cold winters and hot summers help us create a similar effect. By adding distilled neutral grape spirits to get 19% alcohol, we prevent spoilage in the wine. The partly filled tank and temperature fluctuations cause the wine to slowly oxidize over time, blowing off the primary fruity aromas and flavors while bringing out the secondary aromas and flavors (e.g. nuttiness, tobacco), much like those that are found in a well-made sherry. In short, we treat the Terra Dulce in a way that would ruin our dry wines but creates a unique and wonderful addition to our portfolio of wines. Each new Terra Dulce release will always have some wine from every previous vintage (back to 2005) and will contain wine from all 12 grape varieties. For our first release in 2011, we bottled only 5 of the 23 barrels we made of Terra Dulce and aged the rest, adding more wine to the original mix, bottling some, but leaving the rest to continue aging.