2021 Viognier
---
Our 2021 Viognier supports flavors of tropical and stone fruits, including ripe apricot and peaches. Its long finish shows gentle notes of citrus, minerality and white pepper.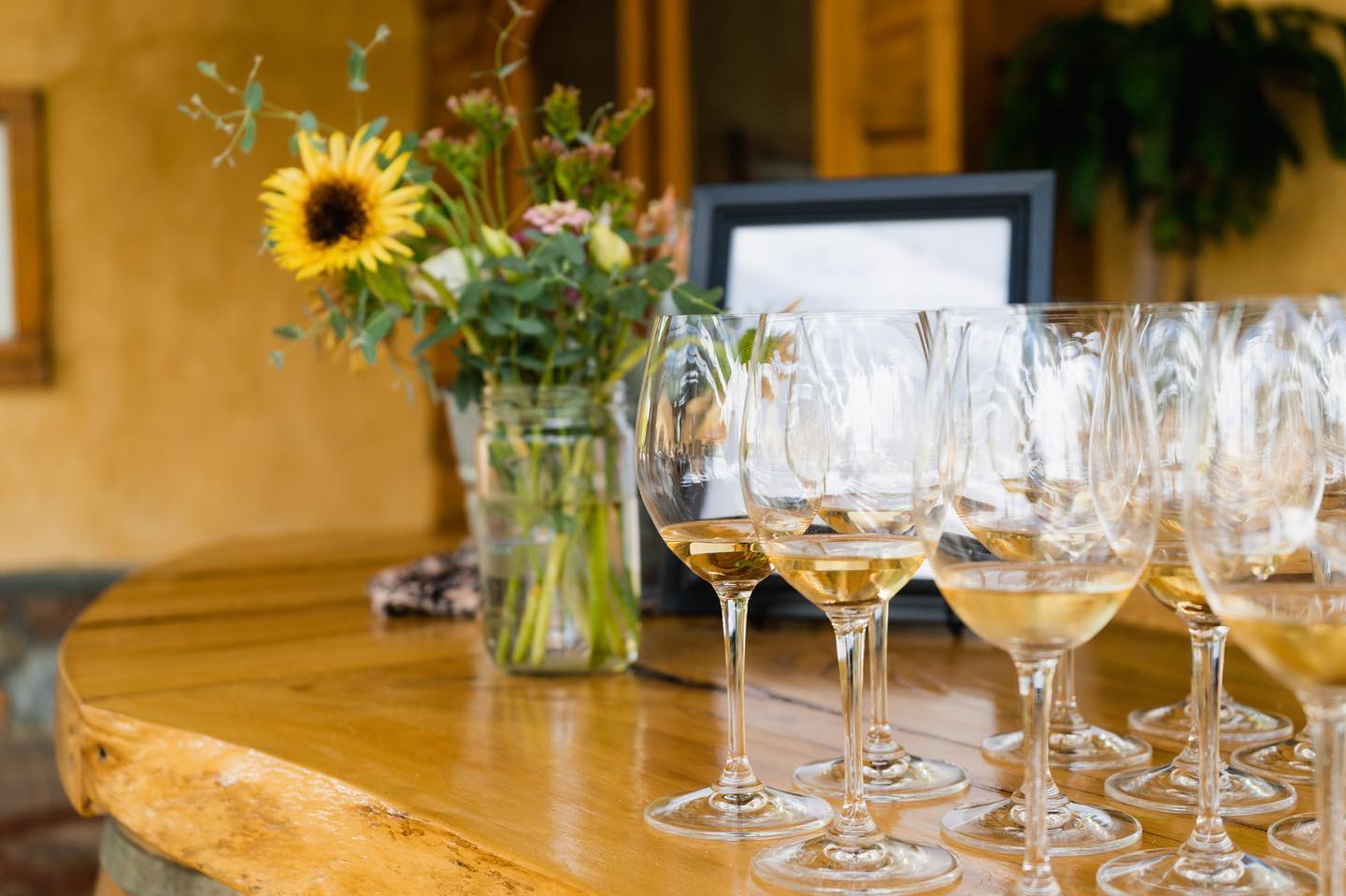 Light and juicy, the 2021 Viognier is anything but boring. Our 2021 Viognier is an easy, light-bodied wine that feels round on the palate – an easy start that builds as it traverses the palate to a lingering mineral and lime zest finish. This aromatic wine also has some white peach, pear, and pineapple flavors show through.
All About Viognier:
Viognier is a wine with origins in France; specifically, in the Rhône Valley where it's most well-known for wine grown/made in the Condrieu appellation of the northern Rhône. There is some speculation that the grape was brought to France by the Romans from the Dalmation Coast (Croatia). What we do know is that DNA profiling shows a parent-offspring relationship with Mondeuse Blanche, which also makes it a close relative of Syrah and – interestingly, there's a genetic relationship with the Piedmont grape Freisa, which also makes it a relative to the Nebbiolo grape. One can find Viognier and Syrah growing side-by-side in the Côte-Rôtie area of the Rhone. In fact, in Côte-Rôtie, the wine is made from Syrah with up to 20% Viognier (co-fermented). As a fun fact, the only wine co-fermented at BAV is our white blend called Bedlam. The Australians also use Viognier in their red blends.