2021 VGV
---
Light-bodied and easy drinking with a fresh, delicate palate. The notes of lemon and lime are subtle yet crisp, swirling with acidity that is rounded out by the hint of lovely tree-fruit and floral aromas and flavors. The long and savory finish is balanced with just the right amount of mineral and pepper spice.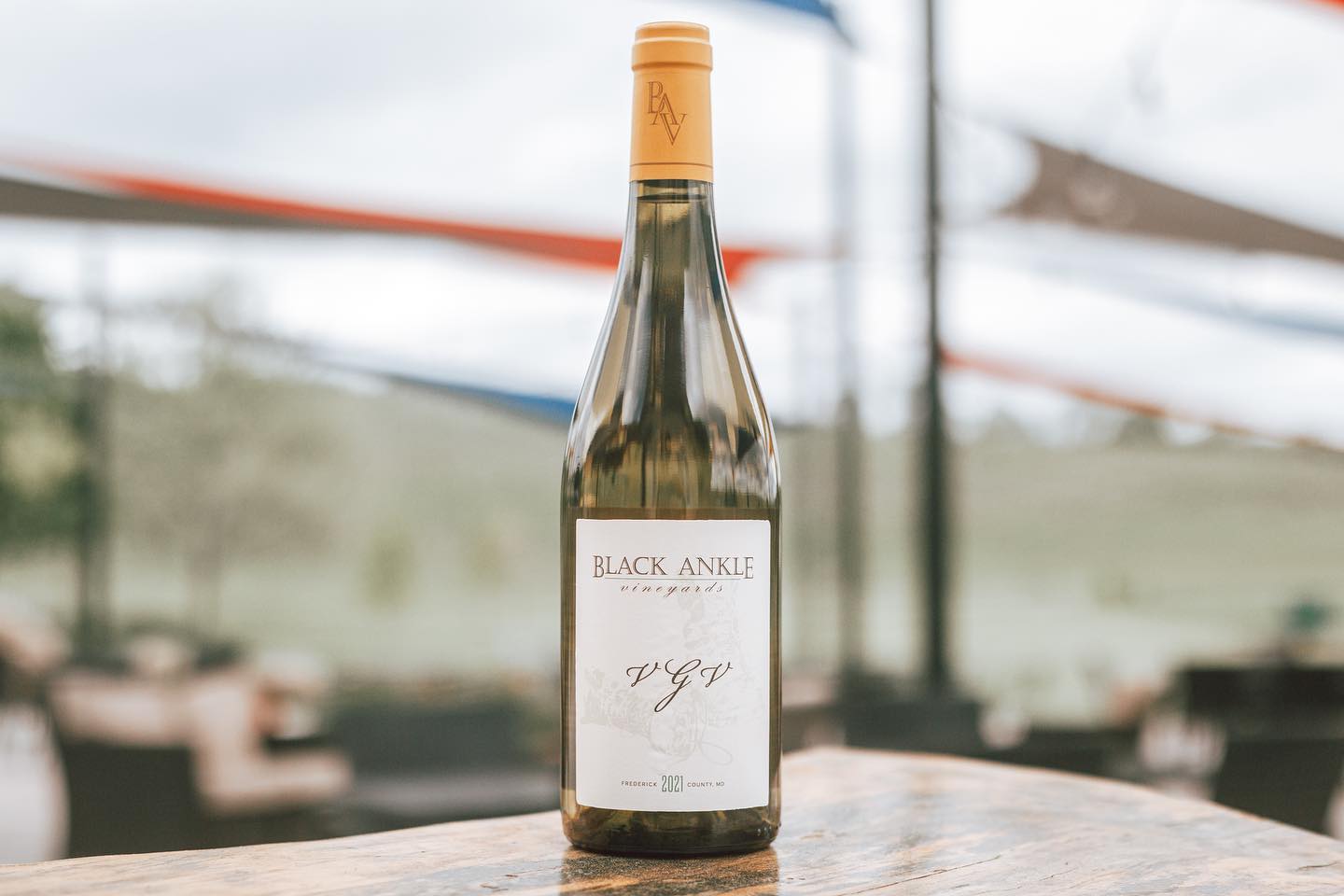 The Third Time and Always a Charm:
The first VGV was made from our 2011 vintage when we had excess juice available, likely due to the inundating rains at harvest time due to Hurricane Irene. It proved to be such a crowd-pleaser, that we thought we would try again in 2019 and 2021, as we had sufficient quantities of both the Viognier and Grüner Veltliner available.
A Closer Look at Viognier and Grüner Veltliner: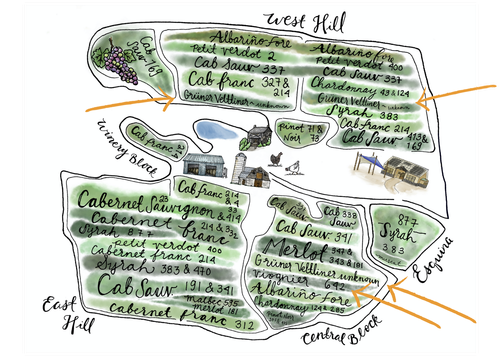 Viognier is a wine with origins in France; specifically, in the Rhône Valley where it's most well-known for wine grown/made in the Condrieu appellation of the northern Rhône. There is some speculation that the grape was brought to France by the Romans from the Dalmation Coast (Croatia). What we do know is that DNA profiling shows a parent-offspring relationship with Mondeuse Blanche, which also makes it a close relative of Syrah and – interestingly, there's a genetic relationship with the Piedmont grape Freisa, which also makes it a relative to the Nebbiolo grape. One can find Viognier and Syrah growing side-by-side in the Côte-Rôtie area of the Rhone. In fact, in Côte-Rôtie, the wine is made from Syrah with up to 20% Viognier (co-fermented). As a fun fact, the only wine co-fermented at BAV is our white blend called Bedlam. The Australians also use Viognier in their red blends.
Grüner Veltliner (pronounced: grew-ner velt-LEE-ner) is sometimes called GruVe (groovy) or Grüner. Grüner Veltliner is a grape native to Austria that is also grown in other countries: Hungary, Slovakia, Czech Republic, and here in the United States. Grüner is known as a wine that can pair with even the most difficult foods (think asparagus, artichokes, and brussels sprouts). In fact, Grüner Veltliner can show some aromas that hint at vegetables (think green beans). We talked with many Austrian growers throughout our farming, and have learned that to produce such a distinct pink-grape fruit flavor, Grüner Veltliner can be harvested early in the season, creating a completely different style of Groovy wine!