2021 Albariño
---
The perfect white wine for hot summer's day, it is swirling with lovely floral, citrus, melon, and peach flavors with a touch of zesty acidity and mineral-driven backbone.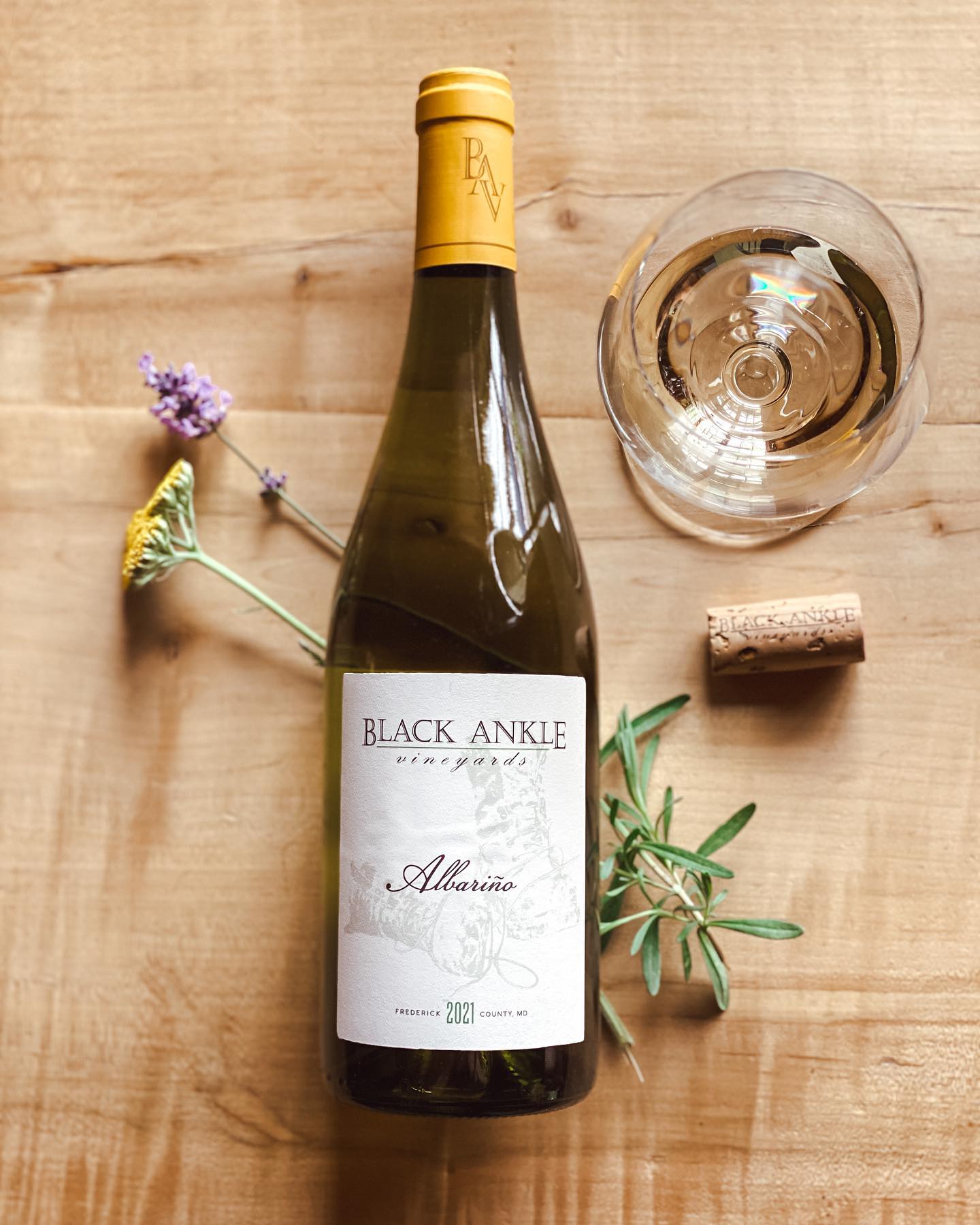 Growing Albariño at BAV:
Albariño vines grow vigorously; however, their grapes are small and thick skinned, and do not produce a lot of juice. Albariño is sensitive to mildew and rot, thus in wet regions it is important to keep the roots dry with well-drained soils (such as sandy or rocky soils). At Black Ankle Vineyards, we are fortunate enough to have very rocky soil. Additionally, our vineyard crew is diligent in hand-tending our vines to ensure proper airflow and that the vines get plenty of sunlight. Our first planting of Albariño was a mere ½ acre that we purchased from Fore Vineyards and was planted in what we call our Central Block. That ½ acre provided all the Albariño we had available until 2015, when our newest planting in 2011 started yielding fruit. We used cuttings from our Albariño vines in the Central Block and grafted them to rootstock in two sections of our West Hill Block.