2020 Rolling Hills
---
Dark fruit flavors of cherry, cranberry, and plum as well as earthy notes that express the soil on our vineyard. This medium-bodied Bordeaux-style blend has a peppery finish and smooth tannins that keep you coming back for more.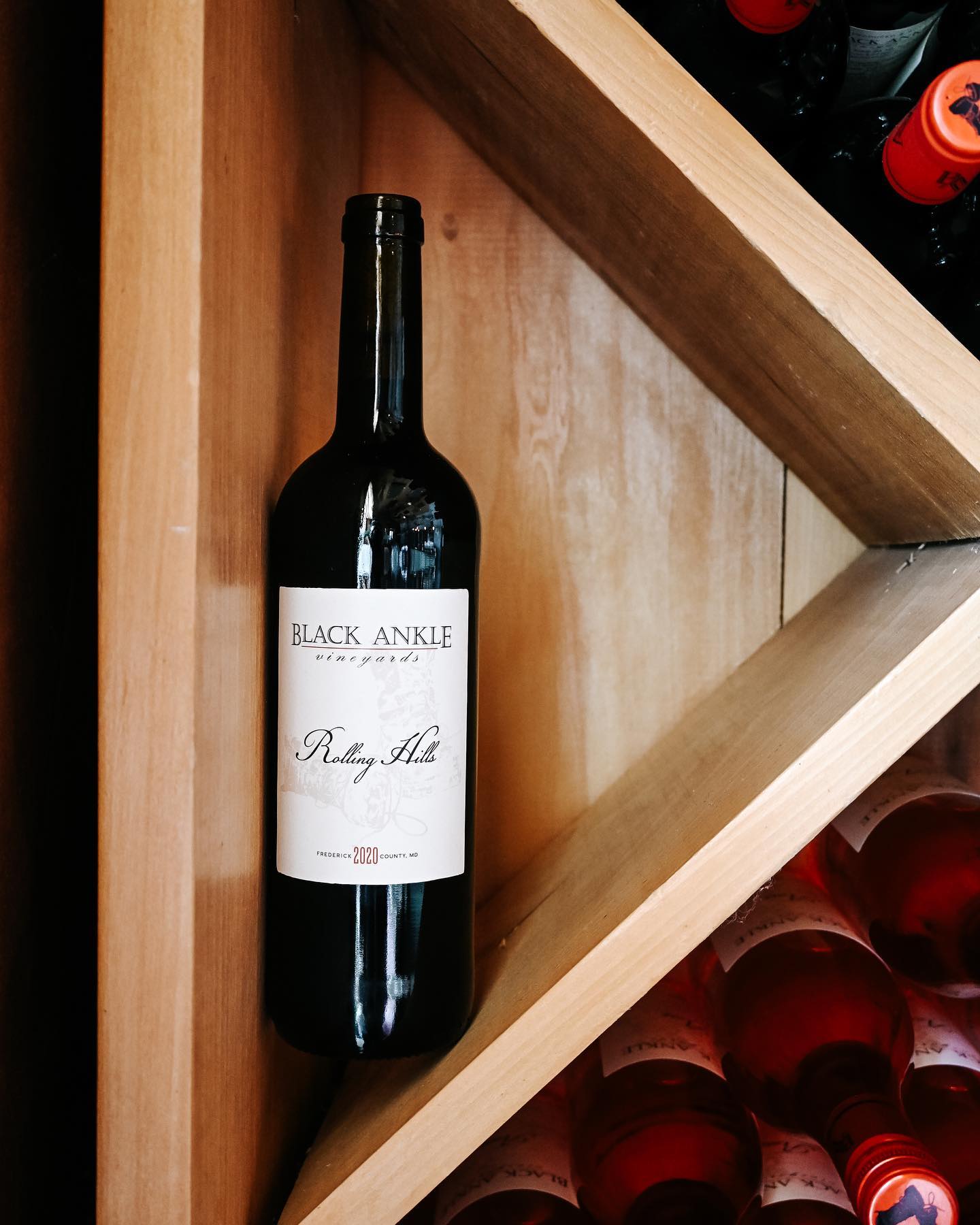 It's all in the Blend:
Rolling Hills is another one of our Bordeaux-style red blends that has been a customer favorite since the 2007 vintage was released. Like its first-tier counterparts (Crumbling Rock, Feldspar, Slate), Rolling Hills uses a different mix of our Bordeaux-style grapes with each vintage release, however, we did use a bit of Syrah in the 2007, 2008, 2009, and 2018 Rolling Hills vintages. As with our other red Bordeaux-style blends, like Crumbling Rock or Slate, the blend varies from year to year – some years will have a bit more Cabernet Sauvignon in the blend, others a bit more Merlot.
Wait – what!? You call this a Bordeaux-Style wine, yet you often mix Syrah (a Rhône variety) in? Yes, we can do that because the term Bordeaux-Style is not a regulated term. Whether and how the term is used will vary from winemaker to winemaker. Typically, it describes a blend, most often one that's based on Cabernet Sauvignon or Merlot. Most Bordeaux-style blends use only the approved grapes of the Bordeaux region, but some invoke the "spirit" of the blends and add in a bit of Syrah, or other grapes.