2020 Passeggiata
---
Easy-drinking, leisurely wine made for sipping and savoring - either on its own or paired with a wide variety of dishes. As you explore this wine, you will find flavors of tart fruits, tobacco, cedar, caramel, and spice notes.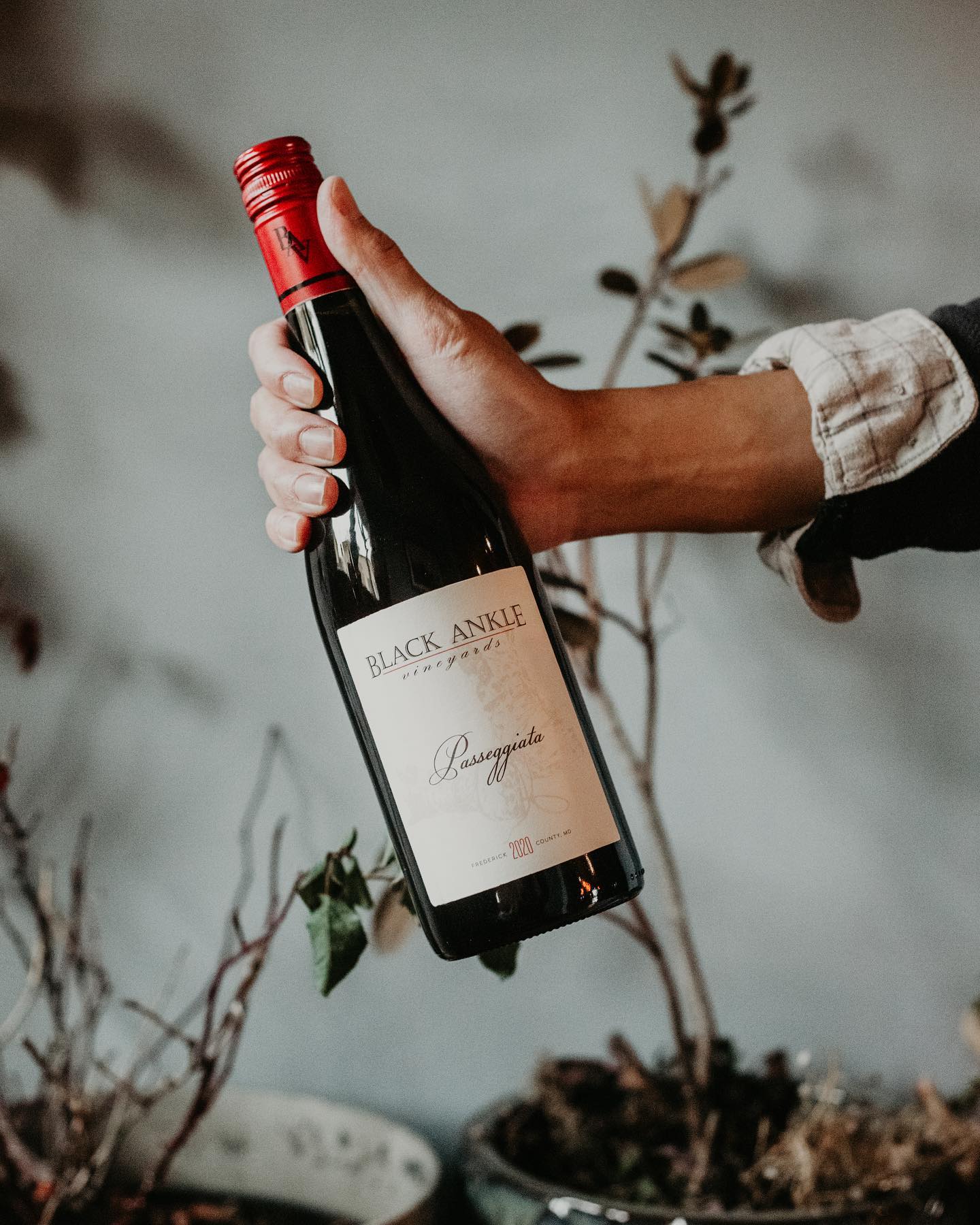 Passeggiata was not a planned wine!
In 2006, Ed and Sarah thought they'd make a dry Rosé in the French style, using bleed juice (called Saignée [sohn-yay]) from the red wine grapes. However, when Ed and Sarah tried the 2006 Rosé, it lacked the freshness that comes with higher levels of acidity. And because we do not let any wine go to waste here, our Vineyard Consultant, Lucien, suggested mixing the Rosé with other red wines that had gone through our traditional fermentation process and voilà - our Passeggiata was born!
How did Passeggiata get its name?
This is one of our most frequently asked questions from guests! We named this wine for the Italian tradition of Passeggiata, where townsfolk take a leisurely evening stroll through the village to catch up with neighbors and friends, and perhaps share a glass or two of wine. Co-Owner Sarah O'Herron's brother-in-law learned about the tradition while living in Italy; when he returned to the States, he was so excited and happy to share what he discovered with Sarah and her family that they all incorporated the phrase and philosophy into their daily lives. So much so, that it transferred over to their lives here at Black Ankle!
Fun Facts About Passeggiata!
It is, hands down, our most difficult wine to pronounce but also the most fun! We recommend channeling your inner Italian. Ready? Pass eh jat' a, pass eh jat' a, pass eh jat' a. All together now - PASS EH JAT' A!
You will often hear us refer to this wine as THE perfect pizza wine! Like we mentioned before, it pairs very well with a wide variety of foods but amongst the favorites with guests and staff alike are pizza, pasta, salads, and appetizers! So, if you are not saving this wine for your Thanksgiving meal, try it with your favorite pizza. :)