2017 Black Ankle Estate
---
This 2017 vintage of our Black Ankle estate features notes of dusky plum, tart red fruits, and cocoa. Crushed flower petals and a hint of herbs add more nuanced flavors as one sips, finishing with flavors laden with plum and spice. Plenty of tannins dry the palate and coat the mouth. This full-bodied Bordeaux-style blend could easily rest for another year (or longer) and continue to grow in flavor and complexity.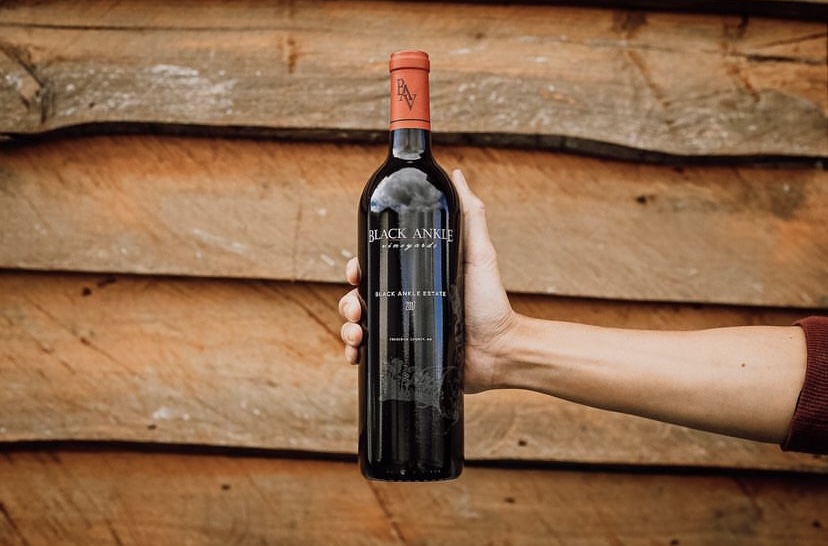 All About Black Ankle Estate:
From our first bottling at Black Ankle Vineyards, we had the goal of creating a wine of extra depth, concentration, and intensity that could age for many years – we just needed our young vines to age enough to make that happen. That wine would become our signature wine, the best that Black Ankle can produce. Our 2017 vintage is the third rendition of the Black Ankle Estate and it was harvested just two years after our initial release of this wine, giving the vines more time to age and strengthen. The Black Ankle Estate is a Bordeaux-blend in the tradition of Crumbling Rock and Slate, but with even greater aromas, richness, and complexity.