PROJECT RESCATE 2021
Sports & Recreation Center
Our vineyard crew, alongside our management team, has launched Rescate (Rescue) 2021, an initiative to construct a sports & recreational center in the crew's home town. This recreational center would create an opportunity for the local community, especially at-risk youth, to enjoy sports in a safe and healthy way.
Since Black Ankle Vineyard's first harvest in 2006, our vineyard crew has worked tirelessly to provide care to the vines that produce the quality wine we all enjoy. Eight months out of the year, our crew cultivates the vines here in Maryland while leaving many of their family members and friends back home in Acopinalco del Peñón, Tlaxcala, Mexico. They approached us this year and asked for our help in funding a project that gives back to their community, and we could not be happier to lend our support. Just as our vineyard crew has given so much to Black Ankle's community over the years, we ask for your support in giving back to their community.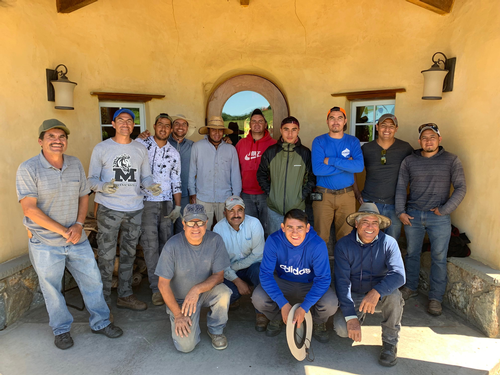 \
RESCATE 2021 HAS THREE PHASES:
Phase one is the construction of an indoor soccer court. Once the first phase is complete, the second phase will focus on the building of a multi-purpose court and gymnasium for basketball, volleyball, and the inclusion of basic workout equipment. Lastly, phase three will include the addition of restrooms, terraces and other open-concept meeting spaces that accommodate communal gatherings.
Join us in making a gift to this important initiative that will make a lasting impact in the lives of our BAV extended family and their community.
If you have any questions or want to make a larger donation, email rescate2021@blackankle.com.